Apps Are Displayed in Two Categories:
Apps You Should Be Aware Of
*SAFE apps are not displayed
Reports are tailored to each child's age.
Jenna, age 11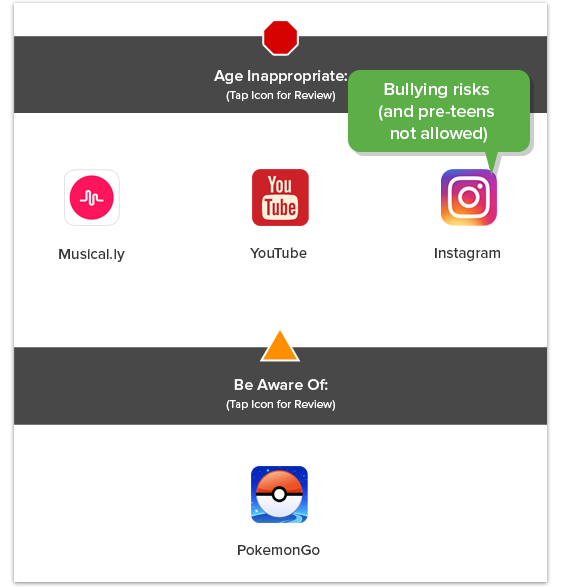 Brian, age 16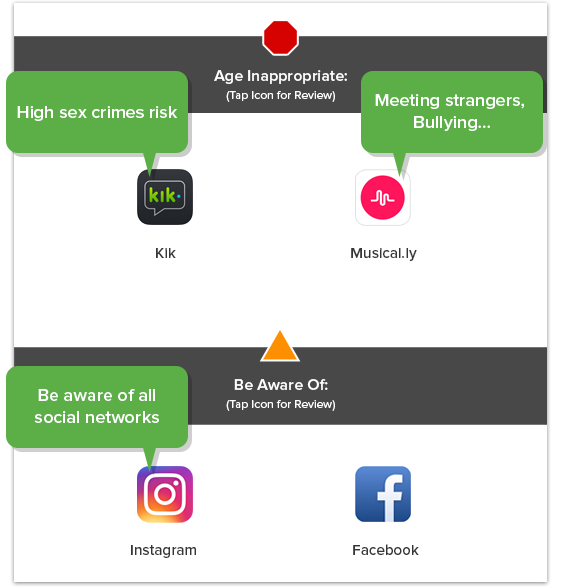 How Are These Ratings Developed?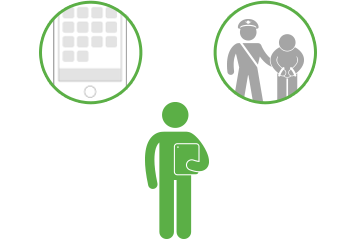 Research
We continually study new apps coming into the market, new versions of existing apps and monitor criminal reports and other news of bad outcomes happening on apps.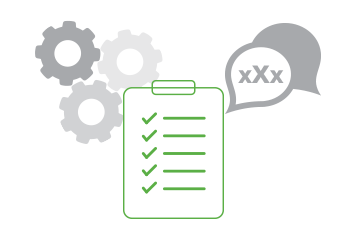 Identifying Mechanics and Content of Concern
From our research, we make an ever-growing and evolving list of mechanics that concern us based on the bad outcomes we see and our experience in studying thousands of these outcomes.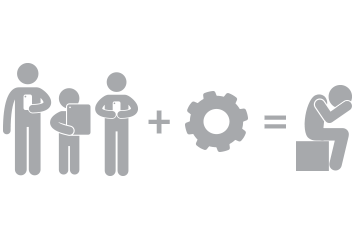 Relating Mechanics and Content to Bad Outcomes
We assign risk ratings to the apps based on how much of a concern the risks are. All messaging products can be used for sexting, for example, but different mechanics and use cases will cause some to be more or less likely to be used for sexting. This is where we risk rate that.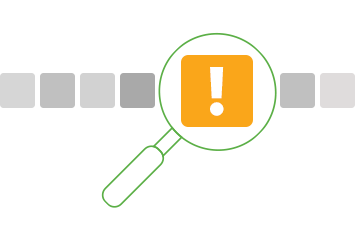 Identifying Mechanics and Content in Apps
We then search for apps that have these mechanics and content of concern and apply risk ratings to them.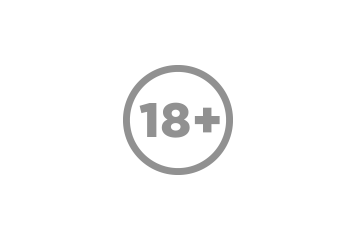 Assigning Age Ratings
Based on the ratings, we will assign up to two age ratings to an app. One is the minimum age to use an app. The other is the minimum age to use an app without a parent being aware.
Peace of Mind is Just Moments Away
Sign up